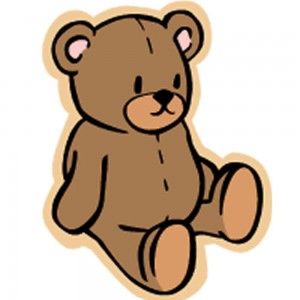 A fun play session for children from birth until school age along with parents/carers, 10.00 to 11.45am – Mondays and Fridays, term time only. £1.00 per adult and 50p per child.
Toys, Books, Ride on Bikes, Prams, Dolls, Puzzles, Farm, Dolls House, Craft, Cars, Play Dough etc.
Singing session on a Friday with Busy Bees playgroup children 11.10 – 11.25am.
Just drop in and join us!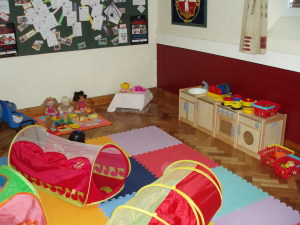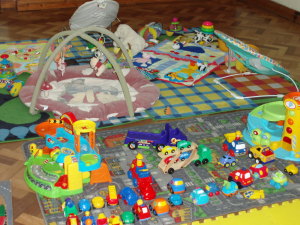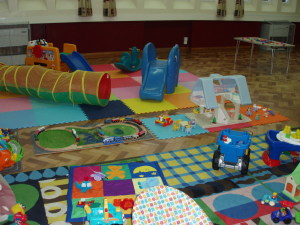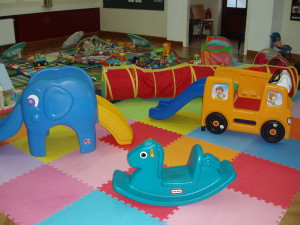 DATES we are open
The Spring Term dates are until  Monday 3rd April and Friday 7th April.
We will be closed for the Easter holiday from Monday 10th April to  Friday 21st April.
The Summer term will start on Monday 24th April and Friday 28th April .
We will be closed for Bank Holiday on Monday 1st May and for half term on Monday 29th May and Friday 2nd June.
Please can we remind you that we remain open on school Inset Days (teacher training days) but are unable to accommodate school age children on these school closure days or when they are off school due to any illness.
The group is run by volunteers, several of whom are qualified first aiders.
THANKS
We aim to keep our costs as low as possible and in order to achieve this we would always welcome any donations of biscuits towards our refreshment time. Thank you to those of you who already help out in this way. Thank you also to those who help each week with clearing away the toys after each session. We really appreciate your help.
For further information about this or any other church groups and activities, please speak to any of the helpers or talk to Kim or Heather.