1st Southwick Company     
The Boys' Brigade is a worldwide organisation dedicated to the advancement of Christ's Kingdom among boys, and the promotion of habits of obedience, reverence, discipline, self respect and all that tends towards a true Christian manliness.
Our motto is "Sure and Steadfast"
We are very pleased to be part of Southwick Methodist Church, and we meet on Wednesdays in term time in three School Year groupings:
Anchor Section:   Reception and Years 1 and 2   –   6pm to 7.15pm                   Junior Section:   Years 3 to 6   –   6pm to 7.15pm                                               Company Section:   Years 7 to 12   =   7.15pm to 9.30pm
We also parade on some Sundays to share in great All-Age worship with the rest of our Church Family.
The boys meet in a welcoming and safe setting in excellent premises to enjoy a fantastic nationally produced programme expertly geared to the age of the our members.   All leaders are DBS checked and appointed by our Church Council.   Our aim is to help the boys develop spiritually, physically and mentally, and to grow in their awareness of community life and the environment.
Activities include games and contests, craft and cooking, bible knowledge and drill, and much else – and mixed in with fun and friendship.

Each Section also enjoys special events, for example:
Anchor and Junior Sections
Both Anchors and Juniors are visited by people who serve our community and make visits to the fire and lifeboat stations.   The Juniors also enter competitions with other B.B. Companies locally and internationally, and attend a residential holiday weekend.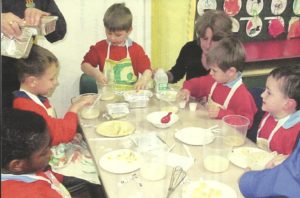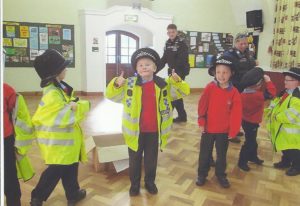 Let's Get Creative!                        Geared Up And Ready To Go!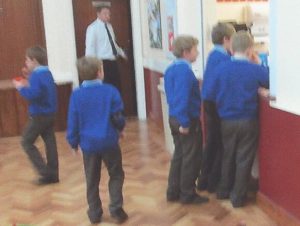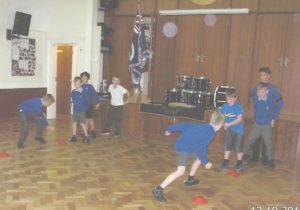 Pit Stop For Refuelling!                 May The Best Team Win!
Company Section
In addition to their regular activities which include our Bugle and Drum Corp, our older members also have visitors, e.g. forensic police officer, members of the Shoreham lifeboat crew, and a first aider; together with a professional chef and members of a steel band.   They also learn leadership skills in the Anchor and Junior Section, and not least enjoy a summer camp with other B.B. Companies.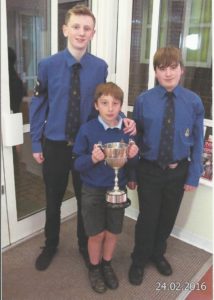 Battalion Swimming Champions 2016
                    A Proud Colour  Party                   Bang That Steel Drum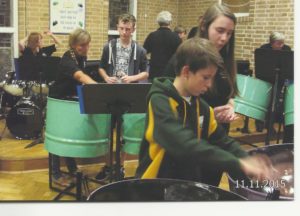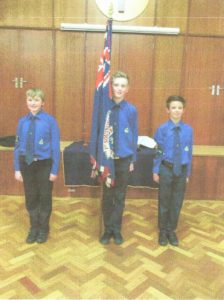 Other Opportunities
All Company members also receive a warm welcome to our Junior Church ministry on Sunday morning starting at 10.30am; and all Company Section young men are equally welcome to our Connexions Youth Group on the 2nd, 4th and 5th Sundays starting at 6.30pm.
If other family members do not worship elsewhere, we will be delighted to welcome you to our regular church services and to the many other events in our church life.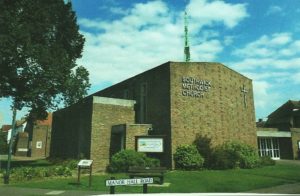 The 1st Southwick Company is proud to be part of our Southwick Methodist Church and part of the Family of The Boys' Brigade which was founded in 1883 as the first ever uniformed organisation for boys.   The Boys' Brigade now serves more than 500,000 young men and boys in over 60 countries world-wide.
We will be delighted to welcome new members, and further details can be obtained by telephone (01273 595863 or 01273 594012) or by e-mail bri-bren@supanet.com.
We look forward to hearing from you!